Womack Tours Rockline Industries, Recognizes Manufacturing Month
Washington, DC— October 9, 2020….Congressman Steve Womack (AR-3) today visited Rockline Industries to tour one of the company's state-of-the-art manufacturing facilities and meet with company leadership and employees. The Springdale-based operation has supported local and national COVID-19 response efforts by producing hard surface disinfectant wipes, flushable wipes, and other paper products.
Congressman Womack said, "Without U.S. manufacturers, our supply chain would break down. That's why local companies like Rockline Industries are critical. Their employees are keeping assembly lines safely moving around the clock to ensure that effective disinfecting wipes needed by American families, healthcare workers, and businesses are readily available. The power of Arkansas manufacturing was on full display today: quality production, strong workforce, and a commitment to aiding the fight against the coronavirus."
Joel Slank, NWA General Manager for Rockline Industries, said, "We were very pleased to host Congressman Womack and give him a firsthand look into everyday manufacturing operations. When you see a product on the shelf, you don't always realize all the work that goes into getting it there. With today's visit, we were able to showcase our work, highlight Rockline's great employees, and note our sustained investments in Springdale. We look forward to expanding our work and continuing to support COVID-19 response efforts."
During the tour, Congressman Womack was briefed on the company's manufacturing efforts, safety standards, and job and economic growth outlooks. He spoke with employees on the production lines, learned about on-site machinery and products, and discussed the multi-phase expansion that is currently underway.
The company also presented Rep. Womack with an award to recognize his support in helping them navigate government regulatory policies as they worked to re-tool some of their manufacturing lines to aid coronavirus response. These efforts resulted in the swift production of millions of disinfectant wipes, some of which were donated to Third District healthcare providers.
Rockline employs more than 600 people in Springdale and produces nearly 1 million packages daily. In 2020, the company added three new production lines, with a fourth coming by early 2021. The Arkansas Department of Labor recently recognized the facility for completing over 12 million man-hours of injury-free work, with no lost time due to accidents
The visit coincides with the celebration of Manufacturing Month, which emphasizes the importance of manufacturing for economic growth, innovation, and job creation. In Arkansas, manufacturing is a significant economic driver, with estimates showing that the sector contributes more than $19.85 billion in revenue and employs more than 160,000 Arkansans.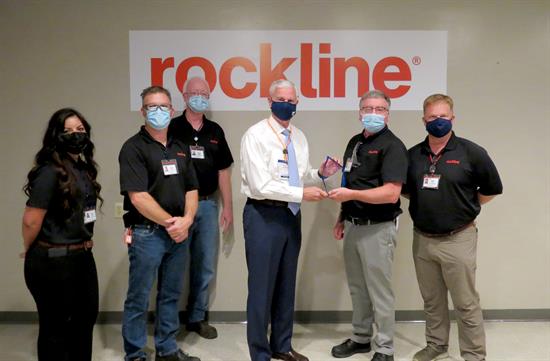 Rep. Womack receives award to recognize his support in helping Rockline Industries navigate government regulatory policies when trying to help with COVID-19 response efforts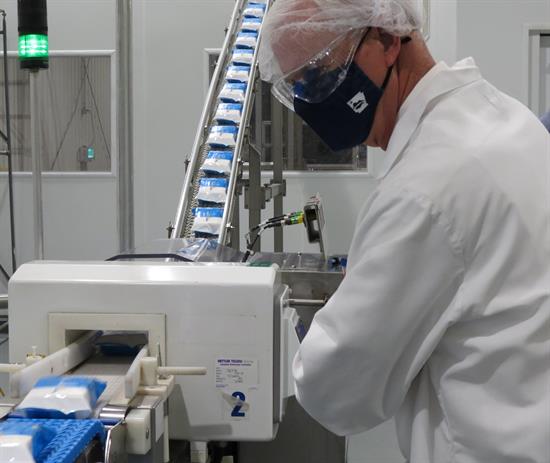 Rep. Womack watches assembly line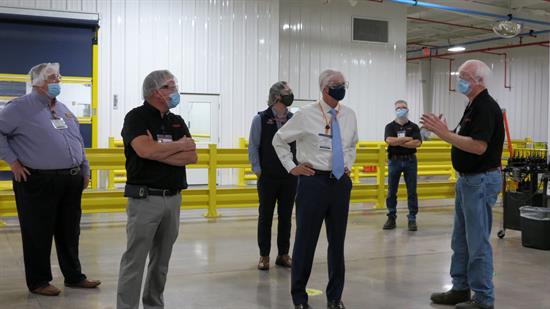 Rep. Womack tours facility and meets with employees

Congressman Steve Womack (AR-3) has represented Arkansas's Third Congressional District since 2011. He serves as the Ranking Member of the House Committee on the Budget and is a member of the House Appropriations Committee.
###