Womack Joins Congressional Delegation Trip to West Point
Bipartisan group of congressional representatives traveled to West Point to observe military training programs, meet cadets, and discuss institutional matters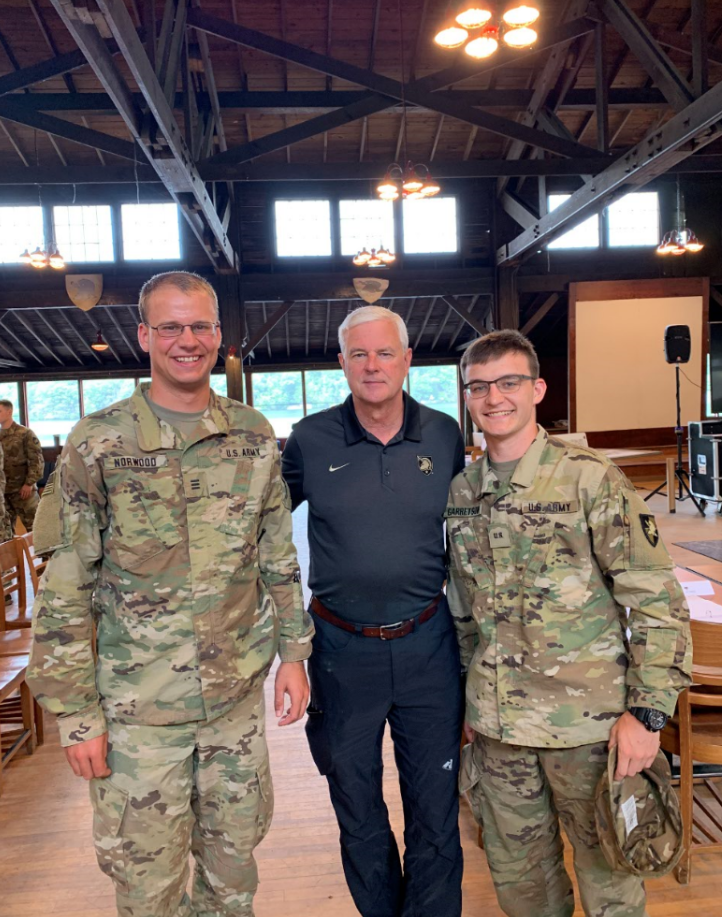 Washington, DC—July 9, 2019….Congressman Steve Womack (AR-3), Chairman of the West Point Board of Visitors, and a bipartisan group of congressional representatives traveled to the U.S. Military Academy at West Point to learn about cadet training programs and discuss the ongoing work to educate and support the young men and women who volunteer to serve our country. The delegation observed cadet summer training, learned about academy leadership development, talked about needed upgrades to training facilities, and examined how defense appropriations work impacts military readiness.
Congressman Womack said, "West Point is our nation's premier leader development institution, and every member of Congress has the privilege of nominating their best and brightest students to the Academy. This trip gave each member an in-depth insight into the rigors of academy life and the challenges these cadets face in the quest to becoming officers in the United States Army. Also of importance was a firsthand look at the training facilities critical to the mission of USMA. It was widely apparent that modernizing these facilities is a congressional imperative. I am grateful for my colleagues making this important visit and look forward to hosting more in the future."
Participants observed Cadet Field Training (CFT), which included known distance range rifle practice, the loading and unloading of helicopters, and preparations for extended field and small unit tactical operations. The delegation then toured Camp Buckner and Camp Natural Bridge, which is where cadets undergo rigorous training and military exercises. West Point leaders briefed the representatives on plans to upgrade both camps in order to support expanded training capabilities and capacity.
Additionally, the group discussed House Appropriations Defense Subcommittee work and how Congress must prioritize investment in military readiness. Congressman Womack outlined the importance of providing stable defense funding, properly equipping our armed forces, and enhancing resources for military training, maintenance, and base operations.
Insights from the trip will be used to inform defense policy and strengthen military academy institutional capabilities to make the U.S. safer and stronger. Attendees included Representatives Betty McCollum (MN-4), John "Judge" Carter (TX-31), John Rutherford (FL-4), Warren Davidson (OH-8), and Jodey Arrington (TX-19).

Congressman Steve Womack (AR-3) has represented Arkansas's Third Congressional District since 2011. He serves as the Ranking Member of the House Committee on the Budget and is a member of the House Appropriations defense and transportation, housing and urban development subcommittees.
###